Wanted: Information about parents and further ancestry:
Ch Robsvarl Red Robin, red, and Myowne of Marlenwood, parents of Charles of Marlenwood
Marlenwood Marksman and Amber of Marlenwood, parents of Marlenwood Amber
Ch. Jamie of Marlenwood, sire of Marlenwood Micke (dam is Amber of Marlenwood)
Richard of Mornyvarna and Ch Highbury Pal, parents of Myra of Helenarth
Ch Jake of the Yeld and Primrose of Friarscrag, parents of Nicholas of Waldberg
Robsvarl Raven and Laune of Marlenwood, parents of Marlenwood Meenah
Priorsgate Fireking and Manfreda Lady Luck, parents of Priorsgate Honey
Dinah of Mornyvarna, dam of Ch John of Mornyvarna (sire is Ch Marcus of Mornyvarna)
Pippin of Herringford, dam of Tostig Ferdinand (sire is Jacko of Rushton)
Blackbird of Seale and Golden Dream, parents of Minolia Red Velvet (mini smooth)
Esspeejay Confucius and Esspeejay Nubian Queen, parents of Esspeejay Begum
Florian of Stutton and Feltrim Wendy of Always, parents of Otter of Feltrim
Black Velvet of Primrosepatch and Sapphire, parents of Valnyk
Denes Dominion and Denes Debutante of Broomleaf, parents of Denes Drumstick of Carloway
Primrosepatch Cornelian, sire of Broomleaf Amber
Walda of Primrosepatch, dam of Golden Rose of Primrosepatch
Eberhardt v. Adlerstein , red, smooth (imported from Germany), sire of Dandilion v. Walder
Golden Piccolo of Primrosepatch sire of Starlight of Primrosepatch
Groza v. d. Howitt (smooth). Sire was Ch. Urbatz v. d. Howitt, who was her dam?
Ch Fernwood Radio, smooth, KCSB 1178 RR
Kiyo, dam of Rosteague Rufus


Wanted: Information about KCReg. numbers, colour, date or year of birth, possible tests passed, and any titles not mentioned here:
Ch. Danjor Miss Salome, dam of IntCh. Danjor Boy Taza, KCSB 182AS
Ch. Reanda Rheingold of Marlenwood and Danjor Antella, parents of Ch. Danjor Miss Salome
Ch. Royce of Northanger and Ch. Reanda Satin Lassy, parents of Ch. Reanda Rheingold of Marlenwood
Ch. Jack Horner v. Walder, Red, b. 23.04.37 and Peonie of Millgreen, parents of Daughter-in-Law of Seton, KCSB 1094AJ
Denes (of) Debonair and Prudence of Carloway, parents of Zoe of Carloway, KCReg. 39618/56
Otter of Feltrim and Valnyk, parents of Denes Debonair
Denes Drumstick of Carloway and Broomleaf Amber, parents of Prudence of Carloway
Ch. Martini v. Holzner and Ch. Jacqueline v. Holzner, b. 1962, parents of Trafalgar v. Holzner, red, b. 27.02.65 and imported to Denmark, where he was given the DKK-number 292260W
Ch. Imber Coffee Bean and Ch. Marina v. Holzner, parents of Ch. Martini v. Holzner
Imber Black Coffee and Lissa v. Holzner, parents of Imber Coffee Bean
Ch. Highlight v. Holzner and Kyral Chianti, parents of Ch. Marina v. Holzner
Nilbor Nob (smooth) and Imber Gold Flake (smooth), parents of Imber Black Coffee
Wyndon Biddy, dam of Ch. Highlight v. Holzner
Ch. Nicholas of Brincliffe and Robsvarl Cerise of Kyral, parents of Kyral Chianti
Ch. Silvae Lustre (smooth) and Nilbor Nulass (smooth), parents of Nilbor Nob
Seething Imber Tristam (smooth) and Imber Gold Digger (smooth) , parents of Imber Gold Flake
Erbs v. Habichtshof and Antje v. Fuchsenohl, parents of Suse v. Fuchsenohl
Jaglish of Warstock, dam of Ch. Royce of Northanger
Wyndon Elsa, dam of Wyndon Biddy
Margot of Brincliffe, dam of Ch. Nicholas of Brincliffe
Robsvarl Rufus and Snow-White v. Walder, parents of Robsvarl Cerise of Kyral
Sari of Bolivar, dam of Zip of Bolivar, KCSB 882AJ
Kelvindale Nicolai of Bolivar and Primrosepatch Black Rose, parents of Sari of Bolivar
Vancliffe Dolf Erlenmark and Golden Rose of Primrosepatch, parents of Primrosepatch Black Rose
Knowlton Madel, dam of Vancliffe Dolf Erlenmark
Walda of Primrosepatch, dam of Golden Rose of Primrosepatch
Primrosepatch Gold Dust, dam of Kelvindale Nicolai of Bolivar
IKCCh His Highness of Primrosepatch, sire of Kelvindale Nicolai of Bolivar and Primrosepatch Ado
Drusilla of Armadale, dam of Karl v. Walder
Tercel Erlenmark and Golden Sunlight of Primrosepatch, parents of Peonie of Millgreen
Piccolo v. Walder and Katherine v. Walder, parents of Tercel Erlenmark
Ch. Countess Maritza of Primrosepatch, dam of Golden Sunlight of Primrosepatch
Bergwald of Primrosepatch and Golden Honey of Primrosepatch, parents of Ch. Countess Maritza of Primrosepatch
Emmalou of Aviemore, dam of Binki of Aviemore, dam of Danjor Antella, dam of Ch. Danjor Miss Salome, dam of Int Ch. Danjor Boy Taza, KCSB 182AS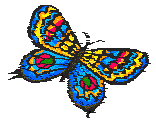 Wanted: Information about parents and further ancestry:
Burgerl Wienerkind ÖHZB LD 837, dam of Dirndl Wienerkind, TStB 407204L, b. 1938.
Sonny Boy v. Engelhof, ÖHZB LD 431, and Traudel v. Bucha, ÖHZB LD 377, parents of Lonerl v. Rauhen Kamm.
Östr. Sieger Loki v. d. Gartenstadt, ÖHZB LD 156, and Asta v. d. Wild, ÖHZB LD 83, parents of Östr. Sieger Jagerl v. Hadik, ÖHZB LD 261, red.
Loki Boy v. Dreilinden and Barbeli v. Kaasgraben, parents of Bergerl v. d. weissen Höh
Florian v. d. Waldandacht, ÖHZB 70.
Lucy in St. Huberty dam of Peterl in St Huberty, ÖHZB 394A
Buschmann II, ÖHZB 1055, black and tan, smooth, and Maus II, ÖHZB 1076, red, smooth, parents of Buschmann Forst, DHStB 837.

Wanted: Information about ÖHZB-numbers, colour, date or year of birth, possible tests passed, and any titles not mentioned here:
Östr. Sieger Jagerl v. Hadik, ÖHZB LD 261, red.
Bergerl v. d. weissen Höh and Östr. Sieger Bärbeli v. d, weissen Höh, ÖHZB LD 331, parents of Bella v. Wolfseck, AKC 965520.
Östr. Sieger Loki v. d. Gartenstadt, ÖHZB LD 156, and Asta v. d. Wild, ÖHZB LD 83.
Barbeli v. Kaasgraben, dam of Östr. Sieger Bärbeli v. d, weissen Höh